If you're searching for hyaluronic acid treatments in the Darien, Connecticut area, our experienced and caring staff at Vitae Healthcare Center would love to help you. At our functional medicine clinic, our skin care specialists offer hyaluronic acid treatments to our clientele. Every day, they help many of our clients look their best by delivering top quality skin care service. 
Hyaluronic Acid Treatments for Youthful Skin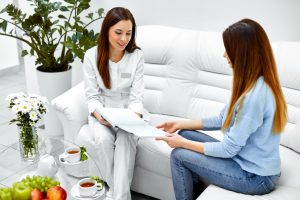 If you desire younger and fresher looking skin, hyaluronic acid treatments may be a great option for you. Hyaluronic acid is a naturally occurring substance in the body. Aging, pollution, ultraviolet radiation, and smoking can all take a toll on the skin. Hyaluronic acid treatments can help restore skin and bring back youthfulness.  Here are some of the benefits:
Reduce wrinkles and plump skin

Make skin appear smoother

Increase skin moisture

Soothe redness and dermatitis
Hyaluronic acid treatments at a practitioner's office can greatly improve your skin's quality. When performed by a professional, the benefits can be greater and longer-lasting than over the counter hyaluronic acid skin creams.  Give our professional skincare services a try today; you'll wish you had called sooner!
Locating our Office in Darien, CT
Our office is located at 31 Strawberry Hill Ave, Stamford, CT 06902. Many of our clients live in the Darien, Stamford, and Greenwich surrounding areas.  
How to get to our office: 
Take Interstate I-95

Exit off the interstate at Exit 8 from I95N. 

Continue on S State St.

Take Grove St. to Strawberry Hill Ave. Our office is at 31 Strawberry Hill Ave. 
Give us a call at (914) 589-7969 if you have any questions on the location of our office. One of the friendly staff members will be happy to assist you!
Schedule Your Appointment Today
Our skincare specialists at Vitae Healthcare Center look forward to assisting you. Give us a call today to schedule your appointment. We are happy to help you with many of your healthcare needs!